Whether enforcing your trademark rights, or defending against a breach of contract or copyright infringement claim, Creative Vision Legal is prepared to help you resolve your dispute aggressively and cost-effectively with a philosophy based on creative problem solving tailored to your situation. In some situations, full service litigation/negotiation/conflict resolution representation is appropriate and advisable. In other situations, such as disputes involving smaller amounts of money that may be resolved in small claims court, unbundled legal services may be warranted. In both situations, the firm's litigation attorney can give you the advice and representation that your circumstances require.
Need Legal Advice?
If you are in a dispute involving intellectual property rights or a contract claim related to IP rights, are a California resident or a non-resident who may need representation in California, and you would like an assessment of your situation, schedule a consultation by phone or a consultation by Webcam/Skype.
CONFLICT RESOLUTION PHILOSOPHY
The four pillars of the firm's conflict resolution philosophy, whether in litigation or providing unbundled legal services like coaching you through a small claims court appearance, are: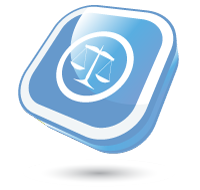 Comprehensive, Early Assessment:
An initial case assessment serves two critical functions. First and foremost, a determination is made about whether enough evidence exists to file a lawsuit or, in a defendant's case, what evidence exists to defend against a suit. Second, an initial case assessment identifies all options for resolution, taking into account a client's financial disposition and strategic business or personal considerations.
The early assessment process starts with a factual investigation that includes interviewing the client and chronicling the facts leading to the dispute, identifying and locating potential witnesses, and gathering documents. Legal research is performed to identify all potential causes of action or defenses, to find the most favorable jury instructions to provide an early roadmap to success, and to identify any applicable procedural shortcuts to success, i.e. judgment on the pleadings, summary judgment, etc.
The end result of the initial case assessment is an opinion letter stating (1) all available courses of action for resolution, including those that avoid litigation, and the risks involved as well as the prospects for success, (2) a litigation roadmap, and (3) an approximate, detailed line item budget for the matter so clients go in with their "eyes open" financially.
Exploration of Early Resolution:
In most situations, open lines of communication and negotiation with the opposing party for exploring possible early resolution can and should be maintained, even while gearing up for filing a complaint or trial. Due to its very nature, litigation can be an expensive, messy, and in the end unfulfilling exercise in some cases, so maintaining parallel tracks of litigation and early resolution negotiation is a prudent strategy.
Communication:
The firm's attorney listens and responds to its clients, whatever their communication styles or needs may be. Some clients may be more comfortable with frequent phone calls, while others might be content with periodic updates on their matter via encrypted emails delivered in the firm's secure client portal. Whatever your needs, the firm will keep you fully informed with relevant communications about your matter and responses to your questions in a timely, professional manner.
Passionate, Thoughtful Representation:
A case is predicated on the story it tells, and that story is yours. Passionate and sometimes aggressive advocacy is needed in many situations during the course of a case, but it must always give way to thoughtful and persuasive storytelling, whether in the preliminary back-and-forth of demand letters, face-to-face negotiations, or in front of a judge or jury. The firm strives to maintain this careful balance in representing its clients.
A WORD ABOUT UNBUNDLED LEGAL SERVICES
You may be wondering what the term "unbundled legal services" refers to. "Unbundled legal services", known alternatively as "limited scope services" or "discrete task representation", is a method of delivering legal services in which an attorney identifies for the client the discrete tasks associated with a legal matter and then, with client approval, only provides representation pertaining to a portion of their legal needs. The client accepts responsibility for performing the "footwork" associated with the remainder of the legal matter. In essence, the attorney and client form a team to accomplish all necessary tasks in delivering a legal solution.
The unbundling of legal services is a relatively new concept that was born out of the burgeoning "DIY" ("do-it-yourself") consumer movement. Consumers are increasing turning to the web for DIY solutions because they understand that when something has a DIY component, it will most likely be more affordable. DIY solutions have found their way into the delivery of legal services as an outgrowth of recent economic conditions, with the result that many lower to middle income individuals and small business owners are willing to do some extra work to save money on their legal needs. For more information about unbundled legal services, visit the American Bar Association's resource page.
Creative Vision Legal proudly offers unbundled legal services because this delivery mechanism dovetails perfectly with its emphasis on client education and empowerment. The critical steps of the firm's conflict resolution philosophy that pertain to the delivery of unbundled legal services are the Comprehensive, Early Assessment and Communication pillars. During a client's initial consultation, the firm will identify whether the legal matter lends itself to an unbundled strategy, identify any discrete tasks the client may be able to perform, generate a checklist, and with client approval, perform the remaining tasks that require legal assistance. Throughout this process, communication between the firm and the client is paramount for insuring that all tasks identified on the checklist are performed properly and the matter is resolved satisfactorily.
Examples of tasks the firm may provide as part of delivering unbundled legal services include:
Advising and coaching on court procedures, behavior, or case strategies for pro se litigants.
Drafting pleadings, briefs, declarations, and orders for pro se litigants.
Conducting legal research and educating clients on the law pertaining to their matter.
Document review, organizing discovery materials, or preparing exhibits.